OPTIC AND USB PORTABLE MICROSCOPES
2034 V-ROLL-CX Wi-Fi

This new portable video microscope, with professional features, can facilitate and speed up production control in a variety of sectors.
Its design comes from the need to be able to quickly inspect flat or curved specular work surfaces even without the use of a PC / Laptop with cables, extension cables, etc.
For smartphones the connection is wireless (or with an OTG cable, if the mobile phone allows it), for PCs a USB connection is used (but also the wireless connection is available).

2034/2054 USB

For the users of the famous set of pocket optic microscopes Peak (2034-2054) a particular 1,3Mpx USB mini camera is now available with relative software that makes them more interesting in the different production fields.
Naturally the microscopes 2034-2054 Peak (optic enlargements 20-40-60-100-150-200-300X) can be yet supplied with USB camera, lighting pen with high luminous intensity led and VIDEO VIEW light software.




2008 USB

The 2008 USB is a very little pocket optical microscope that in less of a minute can become an excellent video microscope.
The system includes, besides the yet famous 2008 Peak optical microscope, a particular USB miniature camera from 3.2 Megapixel, a led illuminating system with luminous high intensity and from VIDEO VIEW light software.

EM-25

The EM-25 are new instruments, optical and video, prepared to the control and to the small objects precision measures or on different typology of surfaces in the working.
In the EM-25 there are also a prepared quality microscope with longitudinal sliding, a digital micrometric movement gauge for measurements up to 25mm with resolution of 0.001mm, a high ring luminous source with led variable intensity and a strong aluminium base adjustable in height. For the use in video, a micro camera USB from 3.2Mpixel is used.




USB MACRO MEASURE

The newest USB Macro Measure is a strong quality portable video microscope, completely in aluminium, equipped of a 1.3Mpx USB camera suitable for the all sorts of uses and particularly useful in the quick control of the industrial production.
It can perform 10-20-30-40-50-100X of magnification (measurement field 27.2mm for the 10X, 2.75mm for the 100X) and exact measures thanks to the "interchangeable objectives with magnetic connection" system.

DEPTH MEASURE MICROSCOPE

This particular portable optical microscope is able to perform linear and depth measurements (Z axis) with centesimal precision.
A particular 1,3Mpx USB mini camera is also available with relative software (VIDEO VIEW light or VIDEO VIEW basic) that makes the DMM more interesting in the different production fields.
---
LOUPES, LINEN TESTER, POCKET MICROSCOPES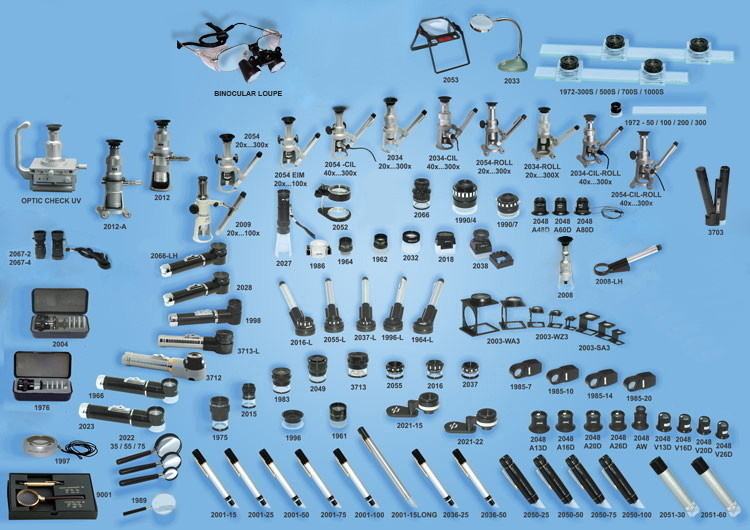 | | | | |
| --- | --- | --- | --- |
| | Index with technical data | | Catalogue with descriptions |
| | Other optical products | | Types of measuring scales |
| | Lighting pens | | Spare parts |
| | Gift ideas | | |
| | Binocular Loupe | | |