POWER CARRYING CASE VMC

With "Power carrying case" it is possible to connect your laptop
and be operative in less than 3 minutes


FEATURES

External dimensions:
380 x 266 x 150 mm

Weight:
5,5 Kg

Input for the reload:
100-240V; 50/60Hz


Capillaroscope with objectives 50X, 150X, 250X and 450X with Power Carrying Case and
VIDEO VIEW basic
software of acquisition, measurement, comparison and storing of the images
code CAP 10279
---
Capillaroscope with 50X, 150X, 250X and 450X objective, with Carrying Case Station VMC and
VIDEO VIEW basic
software for the images' acquisition, comparison and storing
code CAP 10281
It's now available a practical and robust case "in printed aluminium", which can keep and feed autonomously the full set which composes the VMC / Capillaroscope.
Very compact, equipped with a trolley "which disappears", easy to carry, the Carrying Case Station VMC has been studied to be operant in less than 2 minutes.
The inside part of the case has been optimized to contain, besides a VMC / Capillaroscope set (battery, battery charger, etc.), also a laptop and various documentations.
The high autonomy of the battery ensures to the VMC / Capillaroscope more than four hours of consecutive working.
A constant flashing light warns the user when the battery is lower than the 20% of its autonomy.
SUITCASES (notebook not included)
Trolley (17" notebook maximum can find space)
Size: 400 x 500 x 250 mm
with power supply
Weight (without notebook): 7.5Kg
code: VAL AMA 0005502
without power supply
Weight (without notebook): 6.3Kg
code: VAL AMA 0005512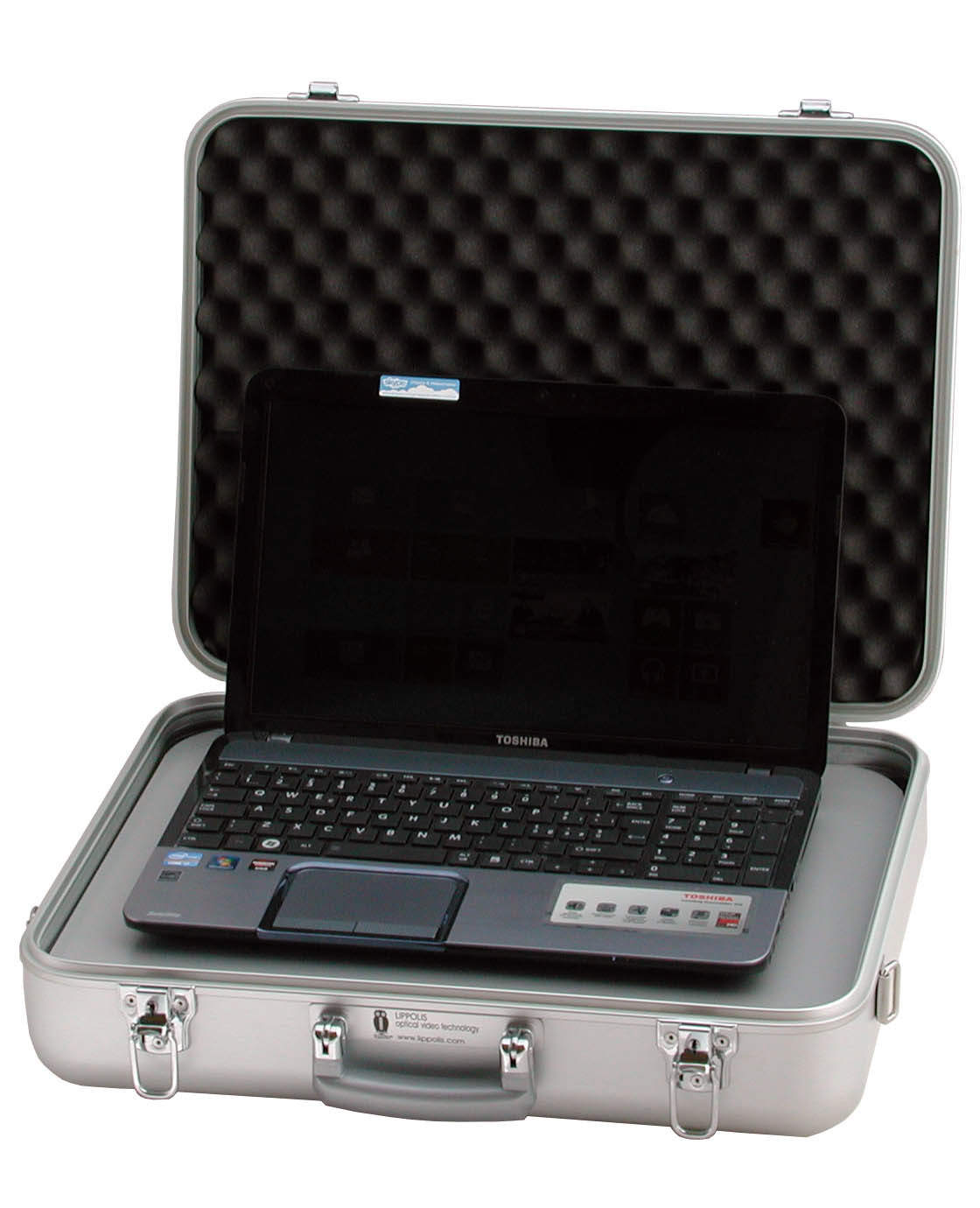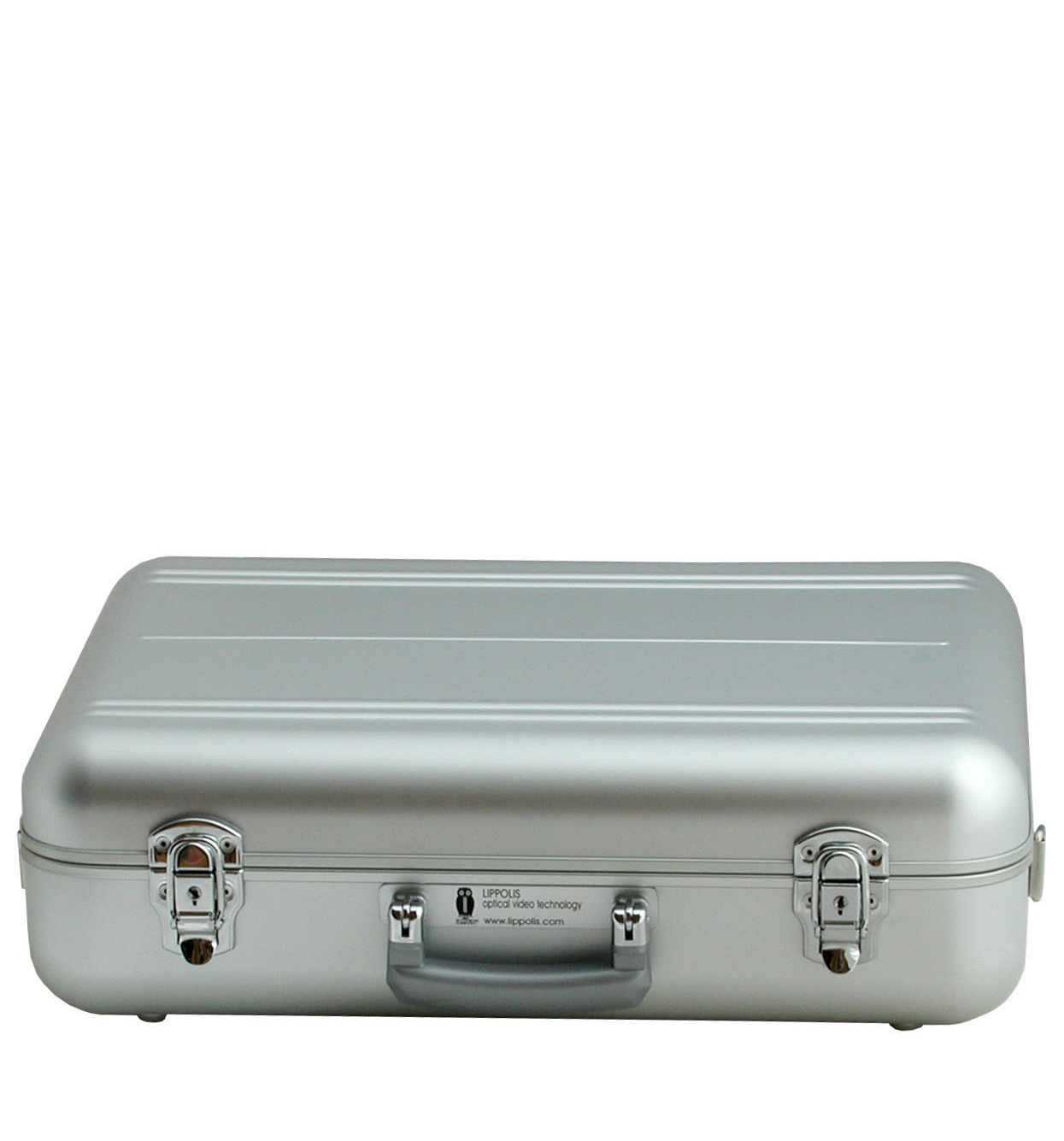 Suitcase (17" notebook maximum can find space)
Size: 400 x 500 x 150 mm
With power supply
Weight (without notebook): 5Kg
code: VAL AMA 000555
Without power supply
Weight (without notebook): 4Kg
code: VAL AMA 000556


CAPILLAROSCOPE'S COMPONENTS


WITH POWER CARRYING CASE

CAP 10279 Kit is composed by:


Capillaroscope....(SPT OVT 000559)

50X objective........(VMC-50)

150X objective......(CMS-150)

250X objective......(CMS-250)

450X objective......(CMS-450)

Cedar oil (13.5ml)
(SPT CED 000685)

USB interface Kit with "VIDEO VIEW basic + Global Medical Data" software for image acquisition, measurement and comparison
(USB 10407)

Video Power Cable
(SPT OVT 000007)

Footswitch for image capture
(SPT OVT 000608)

Stand for Capillaroscope
(SPT OVT 000664)

Power Carrying Case complete of battery, battery charger, cable's and electric parts' set
(VAL AMA 000567)


It's not possible to put your laptop
inside this case


WITH CARRYING CASE STATION

CAP 10281 Kit is composed by:


Capillaroscope....(SPT OVT 000559)

50X objective........(VMC-50)

150X objective......(CMS-150)

250X objective......(CMS-250)

450X objective......(CMS-450)

Cedar oil (13.5ml)
(SPT CED 000685)

USB interface Kit with "VIDEO VIEW basic + Global Medical Data" software for image acquisition, measurement and comparison
(USB 10407)

Video Power Cable
(SPT OVT 000007)

Footswitch for image capture
(SPT OVT 000608)

Stand for Capillaroscope
(SPT OVT 000664)

Carrying Case Station complete of battery, battery charger, cable's and electric parts' set
(VAL AMA 000568)


It's possible to put your laptop
inside this case